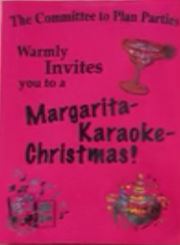 The Committee to Plan Parties was formed by Pam Beesly and Karen Filippelli. This committee only lasts one episode ("A Benihana Christmas"), but its power was nevertheless upheld by The Committee To Determine The Validity Of The Two Committees. The Committee was formed because Karen's ideas were rejected at the Party Planning Committee meeting and to stand up to Angela. The party planned by the committee featured karaoke and margaritas. The committee disbanded in the same episode because Pam and Karen felt that they had made their point.
Community content is available under
CC-BY-SA
unless otherwise noted.