Welcome to The Office Wiki, also known as Dunderpedia, the wiki all about the world of American sitcom called The Office. It is based on the British series of the same name and ran for nine seasons, until 2013. Just because the show is over doesn't mean there's nothing left to do, though. Join us and share your knowledge and passion for The Office so we can be a complete encyclopedia for all things The Office. After all, this is a wiki that anyone can edit, including you!
Trending articles
Popular categories
View full main page
Welcome to Dunderpedia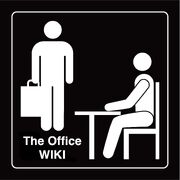 Dunderpedia is an encyclopedia dedicated to housing an informative database for all subject matter related to The Office – an American mockumentary sitcom television series that depicts the everyday lives of office employees in the Dunder Mifflin Paper Company.
Our goal is to collaborate with other fans in order to build a reliable, accurate resource with as much detailed information about the TV Series as possible. Everyone is welcome to join in and contribute here, so long as edits are constructive, discussions are positive, and both are relevant to the show.
Featured Character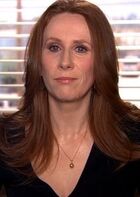 Nellie Bertram, played by Catherine Tate, is a character who appears in the later seasons of The Office. She is a a crass, rude, irrational, and professionally/socially inept woman. Despite all her shortcomings, she is also ambitious and opportunistic, applying for jobs that she is often unqualified for. While difficult to get used to, Nellie is eventually shown to be very friendly towards her co-workers, and generally on good terms with most of them, with the noted exception of Andy Bernard, who held a bitter resentment towards her for stealing his job.
Featured Episode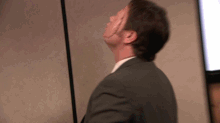 Stress Relief is a two-part episode of The Office, constituting the 14th and 15th episodes of the fifth season, and the 86th and 87th overall episodes of the series.
In this episode, Dwight stages a fire in the office to test the office's fire safety skills, but things go worse when Stanley suffers a heart attack, causing Michael to come up with ways to relieve stress in the office.