Doctor Strange in The Multiverse o Madness - The Loop
Play Sound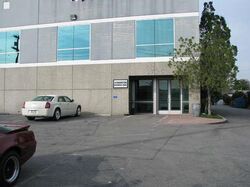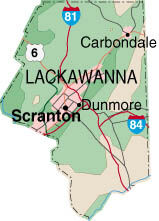 Dunder Mifflin Scranton is a branch of the Dunder Mifflin Paper Company that is based out of Scranton, Pennsylvania in Lackawanna County. It is located at 1725 Slough Avenue, Suite 200 in the Scranton Business Park. It is the main setting for the show The Office.
As revealed in "Casino Night", the Dunder Mifflin Scranton warehouse - perhaps including the suite - is on a seven year lease from Beekman Properties. According to Dwight, the lease was on its fourth year at the time, which means the lease will end sometime during the year 2009 if not renewed. However, in "Branch Closing" it was revealed that Bob Vance of Vance Refrigeration was going to buy the warehouse.
Current employees
Management
Sales
Accounting
Oscar Martinez - Chief Accountant
Dakota - Accountant
Unnamed Man - Accountant
Unnamed Man - Accountant
Human Resources
Reception
Product Oversight
Warehouse
Former employees
Quit
Fired
Relocated
Retired
Stanley Hudson - Former Sales Representative, retired and moved to Florida City, Florida.
Ed Truck - Former Regional Manager; was retired for some time, died in Season 3.
Other
Office layout
The Office is rearranged at times due to additional employees or employee relations. This is the layout as of "Michael's Last Dundies"
Pam's desk was designed to be round so she could swivel to look at any point in the office. Dwight and Jim's desks are angled relative to each other, rather than facing each other. Jim's desk does not face Pam's, but Pam can look directly at Jim. This means that Jim has to make a conscious choice to look at Pam, and he is either unaware that she's looking at him, or at least pretending to be unaware. It also allowed for shots to be framed so that both of their faces are visible. The show did take liberty to remove the partitions between desks, so that everyone could see each other.[1]
Realistically, the layout of the office doesn't change much throughout the series:
Changes in employees of Dunder Mifflin Scranton
Season 1
Season 2
Season 3
Season 4
Season 5
Season 6
Season 7
Season 8
Season 9
Behind the scenes
To get the writers familiar with the set, Greg Daniels told them to take a half hour and sit at each of the employee's desks to get a sense of what it would be like to work there. What can they see? What would it be like to be secretly in love with someone whom you can only glimpse out of the corner of your eye? What's it like for Michael, disconnected from all the activity in the bullpen and desperately wanting to know what everyone is talking about?[2]:14:13
On the set, the temperature was usually around 65°F. This is to counteract the heat generated by the lights and other equipment, and to cool the male actors who are wearing business suits. The women kept themselves warm with hidden heaters and blankets.[3]:32:10
The computers on the set were functional and starting in Season 2 had working Internet connections. Actors would play online games or deal with personal tasks on the computers between scenes.
For legal reasons, the computer screens could show only the Dunder Mifflin wallpaper, fake office documents and email, and (for some reason) the game FreeCell.
Oscar's computer was the only one with sound.
The windows are all angled slightly downward, to avoid creating unwanted reflections. Photo
Desk photos
See also
References