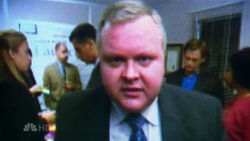 Dunder Mifflin Buffalo was a branch of the Dunder Mifflin Paper Company that was based out of Buffalo, New York.
It is implied that the Buffalo branch is the most stable of the branches that fell under Jan's jurisdiction as the Stamford branch closed, and the Scranton and Albany branches are headed by Michael Scott and Craig, respectively.
The branch recently closed due to the economy.
Staff