Choose 1 character to be eliminated
Alright I'd like to start this off by saying how sorry I am that this was delayed for so long. I've been having some medical issues and haven't been able to start this back up again. But thankfully I think it's safe to say for now this thing is back up and running lol. If I take a while to update it's probably because my medical issues are either flaring up or I'm way to mentally exhausted to focus on anything other than my mental and physical heath. But enough about me lol let's get back to the reason you all are here...
Pam Beesly was eliminated. Please choose one character to be eliminated from the list below. If the picture is not clear enough there is a written list below.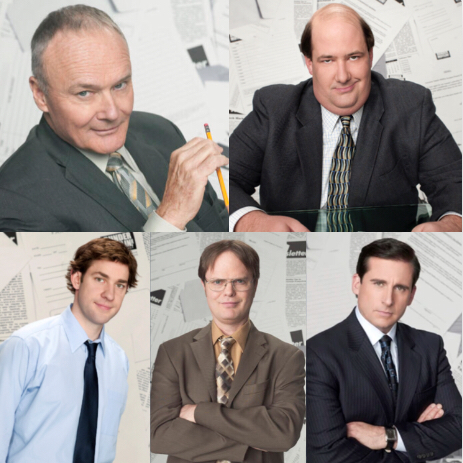 Micheal Scott
Jim Halpert
Dwight Schrute
Kevin Malone
Creed Bratton
Eliminated Characters -
Todd Packer
Gabe Lewis
Jan Levinson
David Wallace
Kelly Kapoor
Erin Hannan
Phylis Vance
Holly Flax
Ryan Howard
Mose Schrute 😭
Angela Martin
Andy Bernard
Oscar Martinez
Stanley Hudson
Pam Beesly